intensive workshop
dedicated to young dancers from dance academies (from 10 years old)
held by Nicola Galli and Giulia Melandri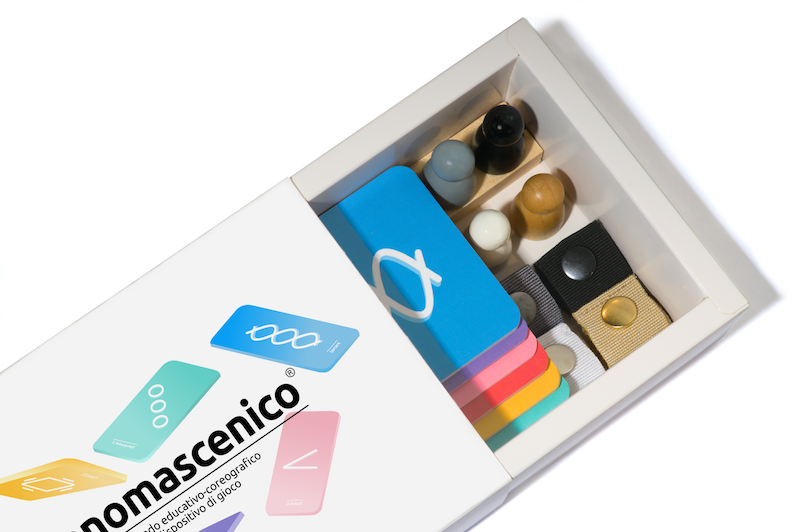 WHAT IS genomascenico® ?
genomascenico
is an original educative and choreographic method created in 2018 by the choreographer Nicola Galli in collaboration with Giulia Melandri.
The method promotes the development of expressive and creative skills and instant composition technique by the use of a choreographic device.
SPIRIT OF THE GAME
genomascenico
is inspired by the genomic research, a discipline that maps the genetic inheritance with the aim of studying the development and the functioning of living things.
As every human being has got a unique genetic code, in the same way dancers, and also dance enthusiasts, are invited to discover the uniqueness of the performance and the "ingredients" which compone a dance pièce.
The device is composed by 33 cards that represent a multiplicity of parameters: number of dancers, movement qualities, the use of space, the relation with sound, time and light.
Every player could choose the cards freely, creating genomic strings that give informations to the dancers about the dance performance they will act.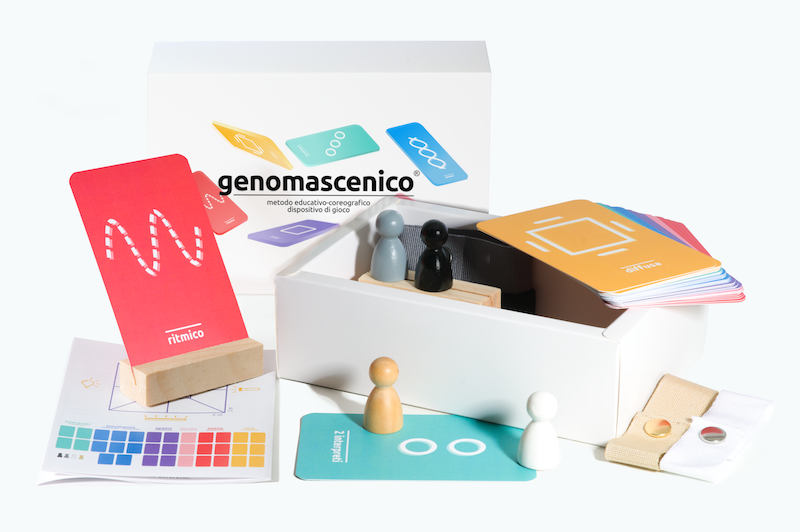 HOW IT WORKS
genomascenico
is similar to a role play in which players will play alternately as dancers and authors.
The authors will create the performances selecting the cards corresponding to the parameters and giving informations to the dancers.
WHO genomascenico® IS FOR
The method is dedicated both to young dancers (from 10 years old) that want to train the instant composition technique and to teachers interested in new educational and creative approaches.
The workshop, held by Nicola Galli and Giulia Melandri, leads the partecipants into a physical training with several dance and somatic techniques, and then into the theoretical and practical knowledge of the choreographic device in order to discover new possibilities of movement.
The device helps young dancers to train themselves at readiness, precision and awareness of quality of movement, use of the space and relation with others.