P A N O R A M A
is a video-art project developed from the collaboration between the choreographer Nicola Galli and the director and visual artist Davide De Lillis.
P A N O R A M A presents an aseptic, squared and white space, similar to an amiotic cradle that discloses the birth of a human figure.
A body showes itself as a window opened to the world: the joints articulate matching to the angles of the squared space as a mouldable skin stone. Finally the human being transfigures and evaporates.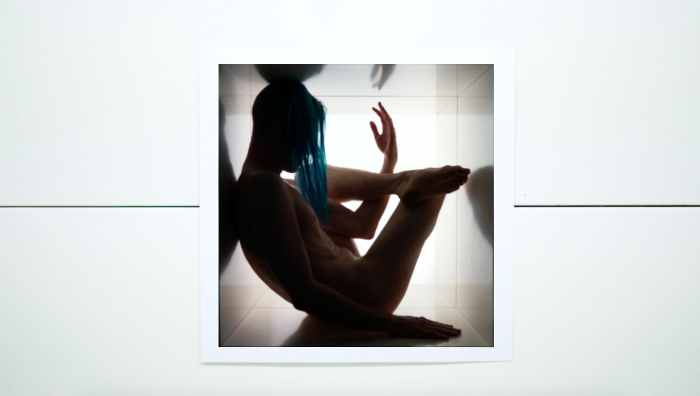 SCREENINGS
09 December 2020
IMARP 2020 Mostra Internacional de Dança – Imagens em Movimento [ Ribeirão Preto, SP - Brazil ]
date tbd
MASH 2021 - Videodance series [ Jerusalem - Israel ]
1 / 7 September 2021
Festival Ammutinamenti [ Ravenna - Italy ]
20 September 2021
4th Photometria in Motion 2021 [ Ioannina - Greece ]
20 / 24 September 2021
AMERTA Film Festival 2021 [ Istanbul - Turkey ]
20 September / 31 October 2021
Athens Digital Arts Festival [ Greece ]
24 / 26 September 2021
Thessaloniki Cinedance International [ Greece ]
23 September / 17 October 2021
29th Quinzena de Dança de Almada – International Dance Festival [ Portugal ]
September / November 2021
São Carlos Videodance Festival [ Brazil ]
8 November 2021
Akropolis [ Genova - Italy ]
23 / 28 November 2021
Festival Internacional Cuerpo Mediado [ Rosario - Argentina ]
28 November 2021
ICK Festival [ Amsterdam - NL ]
9 / 15 December 2021
Athens International Digital Film Festival [ Greece ]
21 April + 20 May 2022
Rassegna ToDay ToDance [ Ravenna - Italy ]
4 May / 14 June 2022
Visualcontainer.tv
7 August 2022
FilmFest by Rogue Dancer